quarta-feira, janeiro 20, 2010
Eels - Little Bird
Mr. E (Mark Oliver Everett para as finanças) tem uma voz carregada de vida; incomum. Se o ritmo é forte a voz parece desbragada, se a música é triste já não é bem uma voz - é alguém despedaçado que nos decidiu contar coisas.

Tenho várias bandas preferidas/favoritas/que adoro. Mas Eels sempre foi diferente. Pela simplicidade, pelo humanismo, até por uma certa ingenuidade nas letras. Às vezes apetece apenas dizer que é bonito, mas a palavra, tantas vezes mal gasta, perde a sua força.

Os Eels, como executantes, nunca foram uma banda excepcional. Nunca serão um sucesso à escala planetária nem têm a genialidade que lhes permita sobreviver aos séculos, intocáveis. Mas diz(-me) qualquer coisa que não é indiferente. Que dá vontade de acompanhar. Depois de alguns anos sem música, voltaram em 2009 em excelente ritmo, com Hombre Lobo. Álbum rápido, quase imparável, e invariavelmente capaz de nos fazer mexer. A postura meio perdida, quase abandonada, não coube lá como costuma caber. Parece ter ficado reservada para este End Times. O álbum chegou agora (às lojas portuguesas há-de chegar na próxima semana) e a primeira amostra é Little Bird.

O vídeo é uma única cena. Vemos Mr. E sentado numa cadeira, só com a guitarra. A câmara aproxima-se e durante poucos minutos podemos ouvi-lo. E é só.

E é bonito.


posted by P. @ 3:13 da tarde
terça-feira, janeiro 19, 2010
Nine
Diz-me o senso comum que a receita para um bom musical é um bom argumento, canções, banda-sonora e actores-cantores. O que é que tem Nine? Péssimo argumento, insípidas canções, desgarrada banda-sonora e bons actores, apesar de metade deles terem tanto jeito para o canto como eu para o tricô.
As expectativas eram elevadas, é certo. Gostei bastante do Chicago , e o elenco folhudo em estrelas consagradas e a inspiração em Fellini prometia um musical em grande. Mas não, é tudo demasiado esquemático, quadrado e pouco subtil numa história esculpida a rebarbadora. O gigante Daniel Day Lewis carrega o filme às costas mas na parte das cantorias estatela-se ao comprido. As músicas, todas elas estranhas e secas não entusiasmam e são completamente ocas.
De positivo, destaca-se a cena da Fergie e Marion Cottilard que continua a espalhar charme e talento pelo grande ecrã.
Nine sabe a pouco. Não que o folclore espampanante de Rob Marshall não encha a vista. Apenas queríamos um pouco mais de qualidade.
posted by P.R @ 12:47 da tarde
segunda-feira, janeiro 18, 2010
Micachu and The Shapes - Golden Phone


2009 acabou mas há coisas a reter. Enquanto não publicamos a nossa surpresa da praxe, dou um bocadinho de atenção ao que já lá vai. Parece invulgar ao início, esta Pop desconstruída. Mas Micachu nunca se perde, recupera o rumo e dá-nos ritmo, em doses curtas, sempre fulminantes. tudo isto estranha e deliciosamente catchy. A combinação é explosiva e o resultado é o que se costuma descrever como "é obra". É mesmo. O álbum chama-se Jewellry e esta música é só um cheirinho.

Obrigado ao [leitor e comentador blogueiro] Simão pela dica.Vale muito a pena, sim senhor. Podem espreitar o Simão aqui.
posted by P. @ 3:35 da tarde
quarta-feira, janeiro 06, 2010
Sons do Baú - Detroit Grand Pubahs
Entrados em 2010, constata-se que esta música já tem dez anos, o que me deixa com uma certa vontade de usar pijamas de turco, chinelos de lã e xailes de cachemira, enquanto a ouço, já não na pista do Lux, mas rente à minha confortável lareira...

Com direito a entrada directa para o baú das velharias, um tema hip-hop, com a voz da Miss Kittin, bem diferente do tom "sandwicheiro" que pautou a carreira destes senhores.
posted by Ursdens @ 9:40 da manhã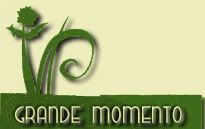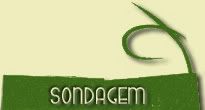 Previous Post
Archives
Cinema
>> Críticas
>> Filme do mês
>> Grandes Momentos
>> 10 Filmes de Sempre
>> Balanços
"Combates"
Críticas Externas
Música
>> Concertos
>> Discos
>> Sugestão Musical
>> Video da Semana
>> Outros
Teatro
TV
Literatura
Outros
Links
Affiliates