domingo, abril 01, 2007
Filme do mês - Março
Uma fotografia do filme mais destacado este mês
Ana Silva
The Fountain
"Recuando até ao início de Março, vários filmes aparecem na agenda. No entanto, este mês escolho, sem qualquer dúvida, "The Fountain" de Darren Aronofsky. Na bagagem está "Requiem for a Dream", o que já fazia adivinhar qualidade e, decerto, uma lição de vida. «A Fonte» é um filme apaixonante, complexo, que nos envolve através das suas viagens no tempo, da sua mistura de cores, texturas e cenários. A luta pela vida, pela 'preservação' do que realmente amamos, a procura incessante pelo que ainda não podemos ter, faz-nos querer mais e acompanhar Hugh Jackman e Rachel Weisz na sua história, onde têm um desempenho absolutamente impressionante e comovente. "



H.

The Good German

"Num mês em que ressalta o fenómeno de veneração/desprezo "The Fountain", o meu destaque vai para um outro filme, "The Good German", filme do camaleónico Steven Soderbergh que nos legou uma obra notável e nostálgica. O seu filme tem tanto de desencanto como de encanto – um encanto que vem de outrora, de filmes que ele prova ainda terem sentido feitos hoje. Remarcáveis prestações dos actores, mesmerizante trabalho visual, enfim, uma obra que nos toca ao coração cinéfilo e nos faz acreditar que ainda é possível reviver o passado sem olvidar o presente. "



not_alone

The Fountain



"The Fountain tinha a pretensão de ser a maior história de amor de todos os tempos. Se levarmos o conceito à letra, o filme atinge esse objectivo. É realmente uma história de amor que atravessa todos os tempos. Mais do que isso, é um poderoso filme visual e emocional que pouco ou nada recorre às técnicas digitais, tão em voga presentemente, e que, ainda assim, consegue obter uma beleza distinta. Utilizando uma expressão que me parece apropriada, tendo em conta a história, é um filme que cresce em nós. "



Paulo

El Labirinto del Fauno



"Num mês onde se estrearam dois dos mais interessantes filmes dos últimos tempos, El Laberinto del Fauno e The Fountain, destaco o primeiro, de Guillermo del Toro, como uma das mais comoventes experiências que tive no cinema recentemente. El Laberinto del Fauno é uma ode ao poder da imaginação como refúgio à crueldade do mundo real: violento, sombrio e completamente desencantado. Há quem o acuse de muita coisa, desde violência excessiva a um retrato simplista de algumas das personagens mas por estes lados sentiu-se, isso sim, um amor profundo pela sua protagonista e pela história que se conta neste autêntico conto de fadas dos tempos modernos. Tal como em todos os grandes contos de fadas, é da oposição do bem contra o mal que saem lições de vida inesquecíveis e, deste labirinto, saem também grandiosos momentos de magia cinematográfica absoluta.



P.R

The Fountain

"Neste mês de Março destacam-se, dentro dos filmes que vi, duas grandes obras: El Labirinto del Fauno e The Fountain. No entanto, na hora de escolher o destaque do mês não consigo deixar de sentir que The Fountain é uma obra mais profunda, mais verdadeira, mais amante do cinema… O novo de Aronofsky é um portento visual e experimental, é uma visão singular da vida, da morte e, principal do amor. A singularidade marca o seu percurso, a transcendência marca o espectador, e na simbiose deste dois mundos The Fountain eleva-nos a um patamar distinto: o sentir que estamos vivos."
posted by P.R @ 2:05 da tarde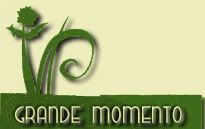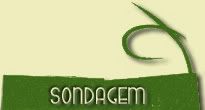 Previous Post
Archives
Cinema
>> Críticas
>> Filme do mês
>> Grandes Momentos
>> 10 Filmes de Sempre
>> Balanços
"Combates"
Críticas Externas
Música
>> Concertos
>> Discos
>> Sugestão Musical
>> Video da Semana
>> Outros
Teatro
TV
Literatura
Outros
Links
Affiliates