quarta-feira, setembro 23, 2009
The xx - Basic Space
Álbum de estreia.
Miúdos britânicos.
A crítica tem falado bem.
E sim, parecem ser especiais.
posted by P. @ 3:35 da tarde
Imago 09
Para quem se sentir infecundo, frígido, amorfo, ou simplesmente abandonado pela líbido, uma sugestão óbvia: A décima edição do
Imago Film Fest
, que decorre entre os dias 26 de Setembro e 5 de Outubro na cidade do Fundão.
Para lá de filmes e música, muito sexo a galvanizar a edição deste ano!
Fica a sugestão!
posted by Ursdens @ 10:18 da manhã
sexta-feira, setembro 11, 2009
Grande Momento | Darkman


Lembro-me de ser puto e de adorar/venerar este "Darkman", uma espécie de anjo negro cheio de mazelas, que vai ter a sua brutal vingança, e que se lixem as consequências. A fusão de ambiente/silliness/ violência imbutida por um Sam Raimi fase inicial, faz com que seja um dos meus filmes marcantes de infância. E já agora, da minha vida adulta também.
posted by The Stranger @ 7:12 da tarde
quarta-feira, setembro 02, 2009
Inglorious is Glorious


It's a bingo! Mesmo não sabendo o que esperar, ou não querendo esperar mesmo nada, a realidade é que Quentin sabe sempre dar a volta às minhas expectativas. Não liguem aos detractores e preparem-se para um aglomerado de cenas magistralmente encenadas, sempre em fulgurante crescendo dialogante, e personagens de antologia personificadas por grandes actores. É nasty, é fun, é tenso, é homenagem, é Tarantino.
posted by The Stranger @ 6:30 da tarde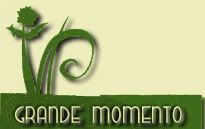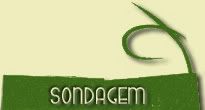 Previous Post
Archives
Cinema
>> Críticas
>> Filme do mês
>> Grandes Momentos
>> 10 Filmes de Sempre
>> Balanços
"Combates"
Críticas Externas
Música
>> Concertos
>> Discos
>> Sugestão Musical
>> Video da Semana
>> Outros
Teatro
TV
Literatura
Outros
Links
Affiliates