Como tem sido hábito, o mês de Janeiro é marcado pela apresentação, por parte dos bloggers, dos filmes que mais se destacaram durante o ano transacto. Desta forma, o Take a Break também decidiu eleger os melhores de 2006 nas mesmas categorias do ano passado. Também como em 2005, decidimos apresentar os vários top's faseadamente, neste caso, começando hoje e prolongando-se até ao final da semana. Os resultados apresentados são resultantes de uma mini-votação dos membros do Take a Break que chegaram às conclusões que nesta semana vos apresentaremos. Assim sendo, e contando também com as vossas opiniões e top's, comecemos!
Maior Desilusão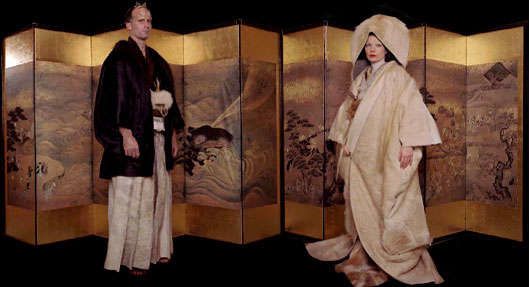 "Mais do que uma desilusão, Drawing Restraint 9, foi uma penosa experiência de cinema. À partida esperava-se um filme experimentalista e arrojado. Björk não costuma desiludir mas desta vez falhou redondamente o objectivo. O projecto acaba por ser um ensaio demasiado absurdo para ser chamado de filme. Nem a banda sonora (criada pela cantora islandesa) está à altura dos seus outros trabalhos. É ruído, a todos os níveis." not_alone
1 Drawing Restraint 9
2 Voo 93
3 World Trade Center Instinto Fatal 2 Lady in the water
Melhor Poster

"Sem deixar as raízes da BD (que deu origem ao filme) de lado, todos os Posters de promoção de V for Vendetta são perfeitos na forma como se apresentam. Inspirados nos primeiros cartazes de propaganda, reflectem na perfeição o ambiente de opressão vivido no filme. Para além disso, têm o toque de kitsh, ou retro (como preferirem) que está tão em voga, como verificamos no nosso dia-a-dia e em outros cartazes de filmes como Sin City, Marie Antoinette ou Walk the Line. " not_alone

1 V for Vendetta

2 A History of Violence
3 Hard Candy
4 The Black Dahlia
5 Munich Capote

Melhor Guarda-Roupa



Num filme onde a componente visual é crucial, parte do deslumbre causado deve-se sem dúvida ao guarda-roupa de Milena Canonero. A extraordinária reconstituição do fausto da corte de Versailles deve-se em grande parte aos seus figurinos, de que o destaque maior vai naturalmente para os vestidos da protagonista. H.

1 Marie Antoinette

2 The New World
3 The Black Dahlia
4 Memoirs of a Gueisha
5 The Prestige

Melhor Banda Sonora


"A banda-sonora de Munich é mais um rasgo de genialidade de John Williams que neste ano de 2006 assinou ainda a fantástica partitura de Memoirs of a Gueisha. Com músicas de uma intensidade dramática impressionante, a banda-sonora de Munich funde-se com as imagens que vemos, criando ambientes poderosos, comoventes e arrebatadores. Sem dúvida a melhor do ano de 2006 e uma das melhores de sempre." P.R
1 Munich

2 Babel
3 Marie Antoinette
4 Memoirs of a Gueisha Brokeback Mountain


Melhor Fotografia

"Munique faz-nos regressar ao ano de 1972 através de uma envolvente muito realista, conseguida através de uma excelente fotografia. A imagem do filme é brilhante, neutralizando tons, conseguindo destacar as expressões mais rígidas e profundas ao mesmo tempo que assinala as sombras e a névoa que se abate na narrativa. " Ana Silva

1 Munich
2 Jarhead
3 Babel
4 Les Amants Réguliers Children of Men The Black Dahlia