quinta-feira, agosto 07, 2008
Baumbach


Desde que vi a "The Squid and The Whale" que fiquei figurativamente fascinado com o cinema, por demais característico, de Noah Baumbach. É que ele aí fez mesmo um daqueles filmes estranhamente afectuosos e repugnantes, de cena para cena, de plano para plano, e sem qualquer concessão para com o que quer que seja. Lembro-me de achar aquelas personagens - e que grande Jeff Daniels - demasiado alheadas da nossa suposta realidade, vindas de um universo paralelo, arrogantes e insuportáveis, falhadas e fracassadas, e gloriosamente cómicas. E aquelas ideias, aquele cinema, era tudo muito fresco, muito improvisado, muito próximo de algo que nunca vimos, mas definitivamente conhecemos. E agora temos "Margot at The Wedding", algo que sendo distante, está tão intimamente próximo da obra predecessora de Noah. Os mesmos não-dilemas, os mesmos timings, os mesmos tiques, as mesmas mentiras, o mesmo humor ácido e cruel, a mesma espécie de verdade da condição humana. E também, o mesmo delicioso elenco - a personagem de Jack Black é digna da maior galhofa - tão bem e genuinamente trabalhado, que esquecemos de ver os actores, e nos vemos a nós mesmos, reflectidos numa espécie de espelho distorcido de qualquer feira popular. Volta em breve Baumbach. Gostamos de ti. Ou não.
posted by The Stranger @ 3:47 da tarde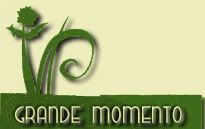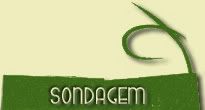 Previous Post
Archives
Cinema
>> Críticas
>> Filme do mês
>> Grandes Momentos
>> 10 Filmes de Sempre
>> Balanços
"Combates"
Críticas Externas
Música
>> Concertos
>> Discos
>> Sugestão Musical
>> Video da Semana
>> Outros
Teatro
TV
Literatura
Outros
Links
Affiliates