terça-feira, abril 07, 2009
Grande Momento | Flight Of The Conchords


Quase a meio da 2ª temporada, perguntava-me: porque gosto eu tanto de Flight of the Conchords? Agora, depois do final da temporada (e da série) aí está a resposta, neste vídeo que se explica a si mesmo. Realizado por Michel Gondry, este desvario musical é Flight of the Conchords na sua essência: boa disposição, o brilhantismo de uma letra/paródia, um toque retro e desconfortável de duas figuras patetas que amam fazer música e comédia. Tudo embrulhado no talento imensurável de Michel Gondry. Vou sentir falta de Flight of the Conchords.
posted by not_alone @ 9:15 da manhã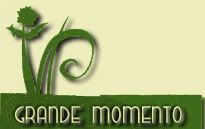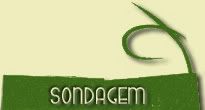 Previous Post
Archives
Cinema
>> Críticas
>> Filme do mês
>> Grandes Momentos
>> 10 Filmes de Sempre
>> Balanços
"Combates"
Críticas Externas
Música
>> Concertos
>> Discos
>> Sugestão Musical
>> Video da Semana
>> Outros
Teatro
TV
Literatura
Outros
Links
Affiliates