quinta-feira, março 12, 2009
The Dead Weather: A nova super-banda!

Confesso, sou fã das chamadas "super-bandas". O que pode correr mal quando um grupo de gente talentosa se junta só pelo gozo de fazer música?

The Dead Weather junta Jack White (White Stripes), Alison Mosshart (Kills), Jack Lawrence (Raconteurs) e Dean Fertita (Queens of the Stone Age).

Esperamos ansiosamente por Junho, data em que editam o primeiro álbum: Horehound. Até lá, aqui ficam dois avanços:






P.S. Alguém que os apanhe já para um festival de verão...
posted by not_alone @ 3:24 da tarde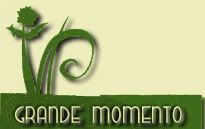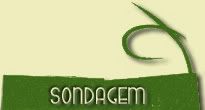 Previous Post
Archives
Cinema
>> Críticas
>> Filme do mês
>> Grandes Momentos
>> 10 Filmes de Sempre
>> Balanços
"Combates"
Críticas Externas
Música
>> Concertos
>> Discos
>> Sugestão Musical
>> Video da Semana
>> Outros
Teatro
TV
Literatura
Outros
Links
Affiliates