quinta-feira, janeiro 22, 2009
Oscars: nomeados

Eis os nomeados:

Melhor Filme
The Curious Case of Benjamin Button
Frost/Nixon
Milk
The Reader
Slumdog Millionaire

Melhor Realizador
David Fincher, The Curious Case of Benjamin Button
Ron Howard, Frost/Nixon
Gus Van Sant, Milk
Stephen Daldry, The Reader
Danny Boyle, Slumdog Millionaire

Melhor Actor
Richard Jenkins, The Visitor
Sean Penn, Milk
Mickey Rourke, The Wrestler
Brad Pitt, The Curious Case of Benjamin Button
Frank Langella, Frost/Nixon

Melhor Actriz
Kate Winslet, The Reader
Melissa Leo, Frozen River
Angelina Jolie, Changeling
Meryl Streep, Doubt
Anne Hathaway, Rachel Getting Married

Melhor Actor Secundário
Heath Ledger, The Dark Knight
Robert Downey Jr., Tropic Thunder
Philip Seymour Hoffman, Doubt
Josh Brolin, Milk
Michael Shannon, Revolutionary Road

Melhor Actriz Secundária
Taraji P. Henson, The Curious Case of Benjamin Button
Viola Davis, Doubt
Amy Adams, Doubt
Marisa Tomei, The Wrestler
Penelope Cruz, Vicky Cristina Barcelona

Melhor Argumento Original
Courtney Hunt, Frozen River
Mike Leigh, Happy-Go-Lucky
Martin McDonagh, In Bruges
Dustin Lance Black, Milk
Andrew Stanton e Pete Docter, Wall-E

Melhor Argumento Adaptado
Eric Roth, The Curious Case of Benjamin Button
John Patrick Shanley, Doubt
Peter Morgan, Frost/Nixon
David Hare, The Reader
Simon Beaufoy, Slumdog Millionaire

Algumas notas:

- Dark Knight fica, inexplicavelmente, de fora. Para o seu lugar surge The Reader. Não me parece justo, porque foi o fenómeno do ano, nem inteligente, uma vez que se querem aumentar as audiências este era o caminho ideal

- Clint Eastwood não é nomeado nem para realizador nem para actor, o que não deixa de ser estranho já que é adorado pela Academia.

- Kate Winslet é nomeada em actriz principal por The Reader quando todos esperavam que fosse nomeada nesta categoria por Revolutionary Road. Pelos vistos a Academia não foi na cantiga da produtora que a candidatou como secundária.

- Doubt consegue que todo (!) o elenco seja nomeado. Incrível!

- Slumdog Millionaire não consegue nomear o seu elenco. Para os que ligam a estas coisas: nunca um filme vencedor do Oscar a Melhor Filme falhou nas nomeações dos seus actores.

- Woody Allen e a filha de Lumet falham nos argumentos.

- E onde está "The Wrestler" de Springsteen??

Os restantos nomeados podem ser vistos aqui.

posted by P.R @ 3:32 da tarde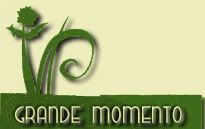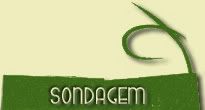 Previous Post
Archives
Cinema
>> Críticas
>> Filme do mês
>> Grandes Momentos
>> 10 Filmes de Sempre
>> Balanços
"Combates"
Críticas Externas
Música
>> Concertos
>> Discos
>> Sugestão Musical
>> Video da Semana
>> Outros
Teatro
TV
Literatura
Outros
Links
Affiliates