terça-feira, janeiro 27, 2009
O Estranho Caso de Benjamin Button
É estranho pensar no caminho de David Fincher, em como o tratamento estético das suas imagens e a sua concisão dramatúrgica foram evoluindo profundamente nos últimos anos. Continuo a amar Fight Club, mas é esta maturação presente, consciente equilíbrio entre clássico e moderno, que julgo tornar Fincher num dos maiores mestres contemporâneos. É demasiado belo, demasiado comovente, e no entanto não existem artifícios para tal; pelo contrário, sente-se um distanciamento cada vez maior que favorece o realismo das ideias, os tempos perfeitos, os enquadramentos certos. Aliás, foi precisamente David Fincher que afirmou só existirem duas formas de filmar um plano, sendo uma delas errada. Que épico é este capaz de nos reunir com o poder redentor do Cinema? É um filme sobre o tempo, já o sabemos, mas também sobre a entrega justa a esse tempo. Filme primitivo nos ensinamentos humanos, radical na construção das suas imagens e da sua história. Ao relembrar-nos o essencial - e são esses filmes que interessam - The Curious Case of Benjamin Button assume-se como uma obra-prima instantânea. E dificilmente haverá par como Pitt e Blanchett este ano, de uma entrega absoluta que transforma o filme de Fincher num fabuloso tratado do cinema-corpo.
posted by Carlos Pereira @ 2:30 da tarde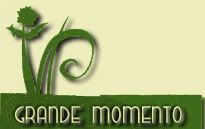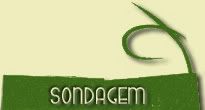 Previous Post
Archives
Cinema
>> Críticas
>> Filme do mês
>> Grandes Momentos
>> 10 Filmes de Sempre
>> Balanços
"Combates"
Críticas Externas
Música
>> Concertos
>> Discos
>> Sugestão Musical
>> Video da Semana
>> Outros
Teatro
TV
Literatura
Outros
Links
Affiliates