quarta-feira, setembro 17, 2008
Emmys: The Office


Steve Carell começou na televisão. Presença regular no noticiário The Daily Show, deu tanto nas vistas que se aventurou sozinho. Depois de algumas bem sucedidas comédias no cinema, o actor regressou à televisão, claramente um mundo que domina como ninguém. Primeiro o seu timing cómico funciona muito melhor num formato de curta-duração, que nos deixa sempre a salivar por mais um episódio. Depois, porque sabe dar espaço suficiente ao elenco secundário para brilhar. É essa a maior diferença de The Office americano para o original Inglês. Steve Carell, sendo a figura de proa da série, acaba por ser a menos interessante. (Não menos cómica, só menos aprofundada). É nos personagens secundários que vamos beber mais pormenores deliciosos, que acabam por tornar The Office uma série de culto. Apesar de baseada num conceito existente, adapta-o à realidade americana e ao tipo de humor a que eles estão mais habituados. A demência que caracterizava a versão inglesa é aqui suavizada para um humor quase rústico, desengonçado, que destaca a série da sitcom banal. 
posted by not_alone @ 11:57 da manhã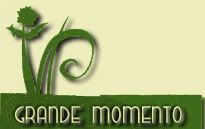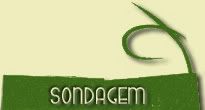 Previous Post
Archives
Cinema
>> Críticas
>> Filme do mês
>> Grandes Momentos
>> 10 Filmes de Sempre
>> Balanços
"Combates"
Críticas Externas
Música
>> Concertos
>> Discos
>> Sugestão Musical
>> Video da Semana
>> Outros
Teatro
TV
Literatura
Outros
Links
Affiliates