segunda-feira, junho 09, 2008
Rúbrica "Duelo" - Tim Burton


Para a criação de uma nova rubrica - "Duelo" - nada como começar com um confronto opinativo sobre os filmes favoritos de um determinado realizador, neste caso Tim Burton, e especificamente "Ed Wood" VS "Batman Returns", defendidos respectivamente por mim, Duarte, e pelo Paulo. Let the games begin...

Lembro-me de ver "Ed Wood" há uns bons anos atrás, quando ainda não era um cinéfilo assim tão dedicado e apaixonado, e ter-me rido e delirado como um perdido. É que a história de vida do pior realizador da história do cinema só pode dar no melhor filme de Tim Burton. E o pormenor deste postal ilustrado de nome completo Edward D. Wood Jr. ter como maior obsessão e fétiche vestir camisolas rosas de angóra não é nunca de menosprezar. Mas não é só isso é claro. Temos também a melhor personificação de Johnny Depp, que alia aqui como ninguém o seu talento para a comédia, mas nunca deixando de transmitir a vulnerabilidade e inocência daquela personagem, que acreditava cegamente, para mal dos nossos pecados, na sua qualidade artística e na sua, infelizmente lendária, visão cinematográfica. E depois está tudo construído com amor por aquela época, um amor distorcido é verdade, mas que homenageia não só a glória de outra Hollywood, mas também a marginalidade e pós-decadência, tão bem simbolizados pelo Bela Lugosi de Martin Landau, que lhe valeu um já muito celebrado Óscar. E porque gostamos de cinema, e gostamos de ver um belo de um preto-e-branco, e gostamos de imaginar como seria pegar numa máquina de filmar, e de como seria construir mundos vindos de outra galáctica a partir de bugingangas, e cruzar planos de polvo com planos de pseudo-transexuais chamados Glenda, e contratar lutadores de wrestling para se disfarçarem de vampiros. E porque é tudo tão bizarro e estranho no universo de "Ed Wood". E porque é tudo tão real. E porque é, assim mesmo, o melhor e mais humano filme de Tim Burton.

Dito isto, passo a palavra ao Paulo, e ele que prove que o filme sobre o Homem a quem chamam de Morcego consegue superar o filme sobre o homem que menos talento tinha para filmar tinta a secar...
posted by The Stranger @ 8:48 da tarde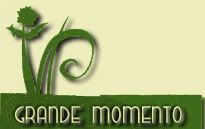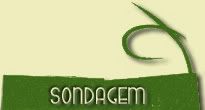 Previous Post
Archives
Cinema
>> Críticas
>> Filme do mês
>> Grandes Momentos
>> 10 Filmes de Sempre
>> Balanços
"Combates"
Críticas Externas
Música
>> Concertos
>> Discos
>> Sugestão Musical
>> Video da Semana
>> Outros
Teatro
TV
Literatura
Outros
Links
Affiliates