segunda-feira, abril 16, 2007
Cartaz completo do Super Bock Super Rock
Num ano em que parece que não existirá Palco dos Portugueses, visto estarem bandas portuguesas no cartaz principal, este é o cartaz completo do Supe Bock deste ano.
De todas as bandas que estarão presentes destacam-se na, minha opinião, quer pelo buzz que as rodeia quer pela sua qualidade: Bloc Party, Arcade Fire, Linda Martini e Scissor Martini. Estas serão as quatro bandas que me levarão aos quatros dias de concerto. No entanto, e apesar do meu interesse, penso que este ano o cartaz está mais fraco se compararmos com os outros anos. Mas pronto, já é histórico juntar no mesmo dia Bloc Party e Arcade Fire.



28 de Junho


Metallica
Stone Sour
Joe Satriani
Mastodon
Blood Brothers
More Than a Thousand
Men Eater

03 de Julho
Arcade Fire
Bloc Party
Klaxons
The Magic Numbers
The Gift
Bunnyranch



04 de Julho


The Jesus and Mary Chain
LCD Soundsystem
Maximo Park
The Rapture
Clap Your Hands Say Yeah
Linda Martini
Mundo Cão



05 de Julho


Underworld
Interpol
Scissor Sisters
TV on The Radio
The Gossip
X-Wife
Micro Audio Waves
Anselmo Ralph


E vocês, o que acham do cartaz? Suficientemente forte para merecer uma visita?
posted by P.R @ 12:12 da tarde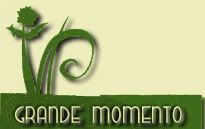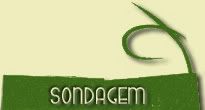 Previous Post
Archives
Cinema
>> Críticas
>> Filme do mês
>> Grandes Momentos
>> 10 Filmes de Sempre
>> Balanços
"Combates"
Críticas Externas
Música
>> Concertos
>> Discos
>> Sugestão Musical
>> Video da Semana
>> Outros
Teatro
TV
Literatura
Outros
Links
Affiliates