Jon Stewart apresenta Oscares

Estando a 80º cerimónia dos Oscars agendada para 24 de Fevereiro, a Academia já revelou o nome do apresentador: Jon Stewart. Stewart apresenta o "The Daily Show", um dos programas de mais sucesso nos EUA e irá repetir a proeza depois de ter apresentado (em grande forma, diga-se) a cerimónia em 2005. Nas palavras do mesmo: "«Estou emocionado pelo convite para apresentar os Óscares pela segunda vez porque, como dizem, é à terceira vez que se acerta".


Norton e Pitt de novo no grande ecrãn
Depois de Fight Club dois dos melhores actores da sua geração voltam-se a encontrar. Sendo realizado por Kevin MacDonald (o mesmo de O Ultimo Rei da Escócia), o filme será uma adaptação da série britânica "State of Play".

Norton será um deputado bem sucedido que começa a ser investigado pela polícia depois da morte da sua amante. Quanto a Brad, este desempenhará um papel de ex-político que trabalhar como jornalista. A relação entre os dois fica comprometida quando o seu jornal começa a investigar o misterioso assassínio.
Anthony Hopkins vive Alfred Hitchcook

Desconhecendo-se ainda dados da produção e o próprio argumento, está já confirmado que Anthony Hopkins irá interpretar Alfred Hitchcook em «Alfred Hitchcock and the Making of Psycho» (o título dá já algumas pistas sobre a história...).

Como co-protagonista teremos a não menos brilhante Helen Mirren que fará o papel de Alma Reville, a mulher e colaboradora do cineasta.
Sean Penn no novo filme de Gus Van Sant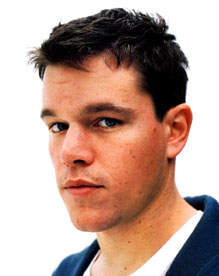 Ainda sem nome, o novo filme de Gus Van Sant já tem protagonistas : Sean Penn e Matt Damon. Sean será Harvey Milk, o politico homossexual de São Francisco na década de 70 e Matt será Dan White, o assassino de Milk, que era supervisor na Câmara e que foi condenado a sete anos de prisão. Sem data de estreia, o filme começará a ser rodado em Dezembro.